How To Turn on NFC on a Phone
1. Swipe down from the top of the phone while on the home screen.
2. While on the drop-down menu swipe down from the applets at the top of the screen. (WIFI, Bluetooth, etc.)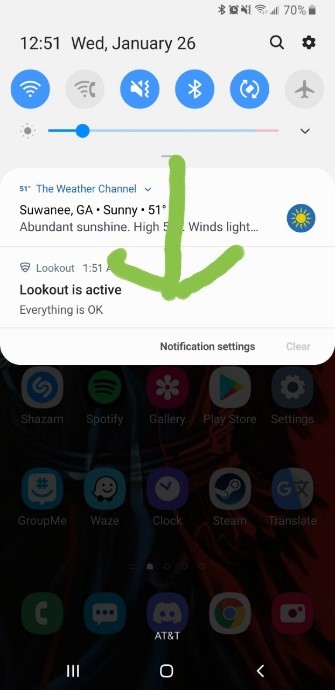 3. Swipe right on the applets to go to the next page.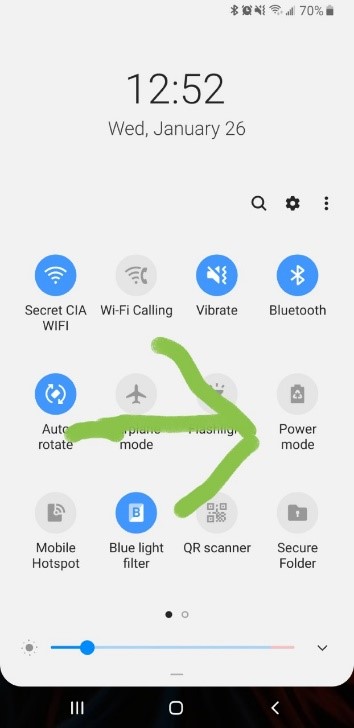 4. Make sure the NFC button circled in the screenshot is blue. If it isn't just tap it to turn NFC on and that should fix any issues with scanning tags.