I can't find my name in the Directory on the AllBox
Liberty Park HOA and myself/Arlene are not shown in the AllBox Directory. When I'm logged in as Admin and I search for us in Host Settings we are shown but not in the AllBox Directory. Can this be updated?
Regarding the directory, in order to show up a few key things need to be enabled in a host's account:
-Phone number in the system with the Directory? box checked
-Directory Listing? box enabled at the bottom of the page
-A directory code generated by the portal right below that
In the two cases mentioned, the Host does not have "Directory" selected/turned on for the phone number: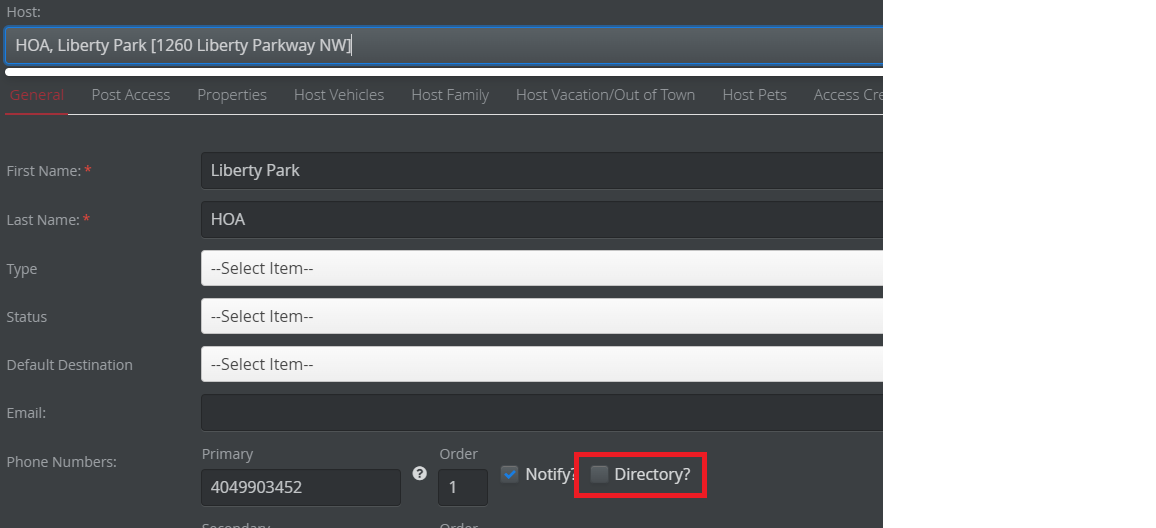 And Arlene does not have a phone number at all: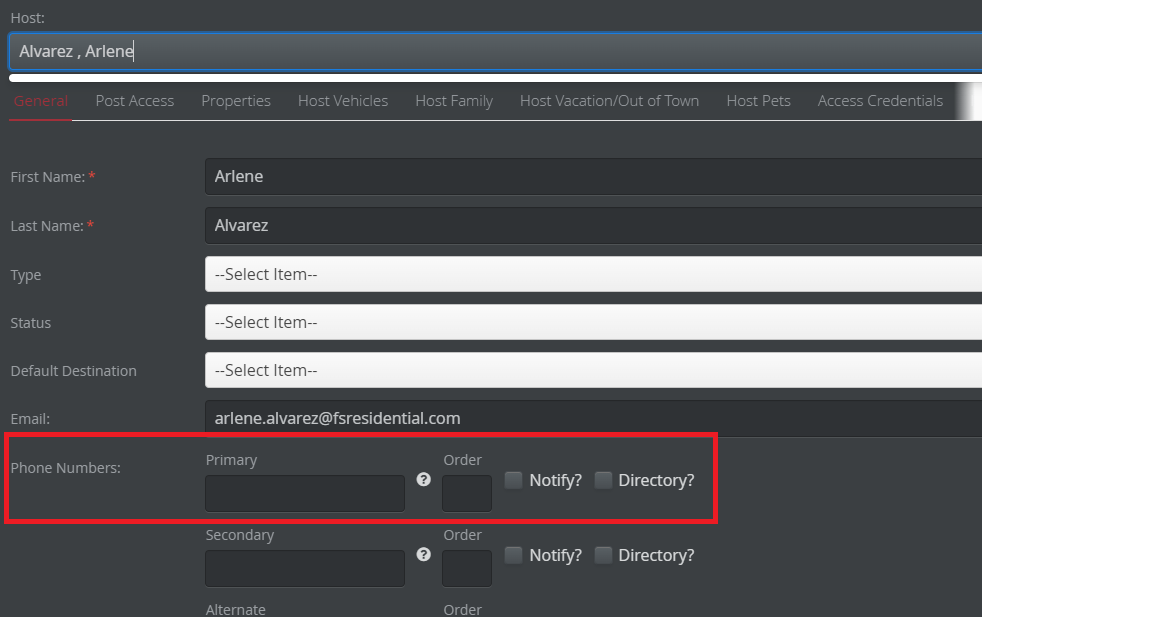 Once those entries are corrected, they will show up in the directory.