How To view access control visitor records in the web portal
First, in the web portal, click on Access Control, then click on Visitor Management.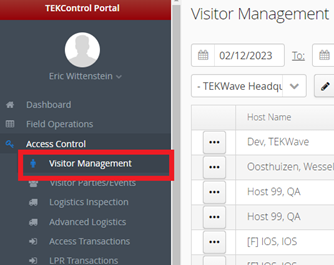 On the right side of the page, in the same line as the visitor whose record you would like to access, click on the three dots to open the item menu, then click on History.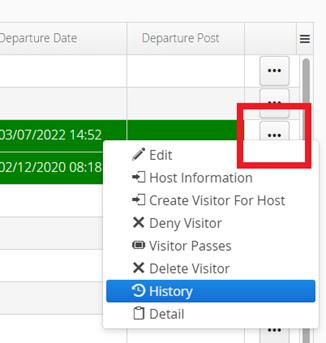 This will open up the Visitor History records, where you can see each change in their record. If you would like to only view times they were Admitted or Departed, you can filter using the dropdown menu.