How To call in a visitor using the voicemail system
What is the voicemail system and how does it work?
The voicemail system will allow you to call in a visitor and leave a voicemail for the guard to then enter into the system.
You will call (888) 267-6690 (Or the specified number for your community.)
If you are calling from a number in your profile, the system will ask you to enter your pin, followed by the pound sign. #

If you are not calling from a recognized number the message will ask you to enter a 10-digit number from your profile, then click the pound sign. #
Leave a message with your visitor's full name, date, and time of arrival.

Press one if finished.

Press 2, if you want to record another.

Hang up when done.
Set up your security pin –

REQUIRED

– This only needs to be done the first time
From a Mobile device
Open the TEKControl Visitor Management application on your mobile device

Enter your username and password

Tap Hamburger Bar at top left

Tap Profile

Verify your phone numbers are correct

Scroll down until you see Security Pin

Type in a secure 4 digit pin code

This PIN number cannot start with a 0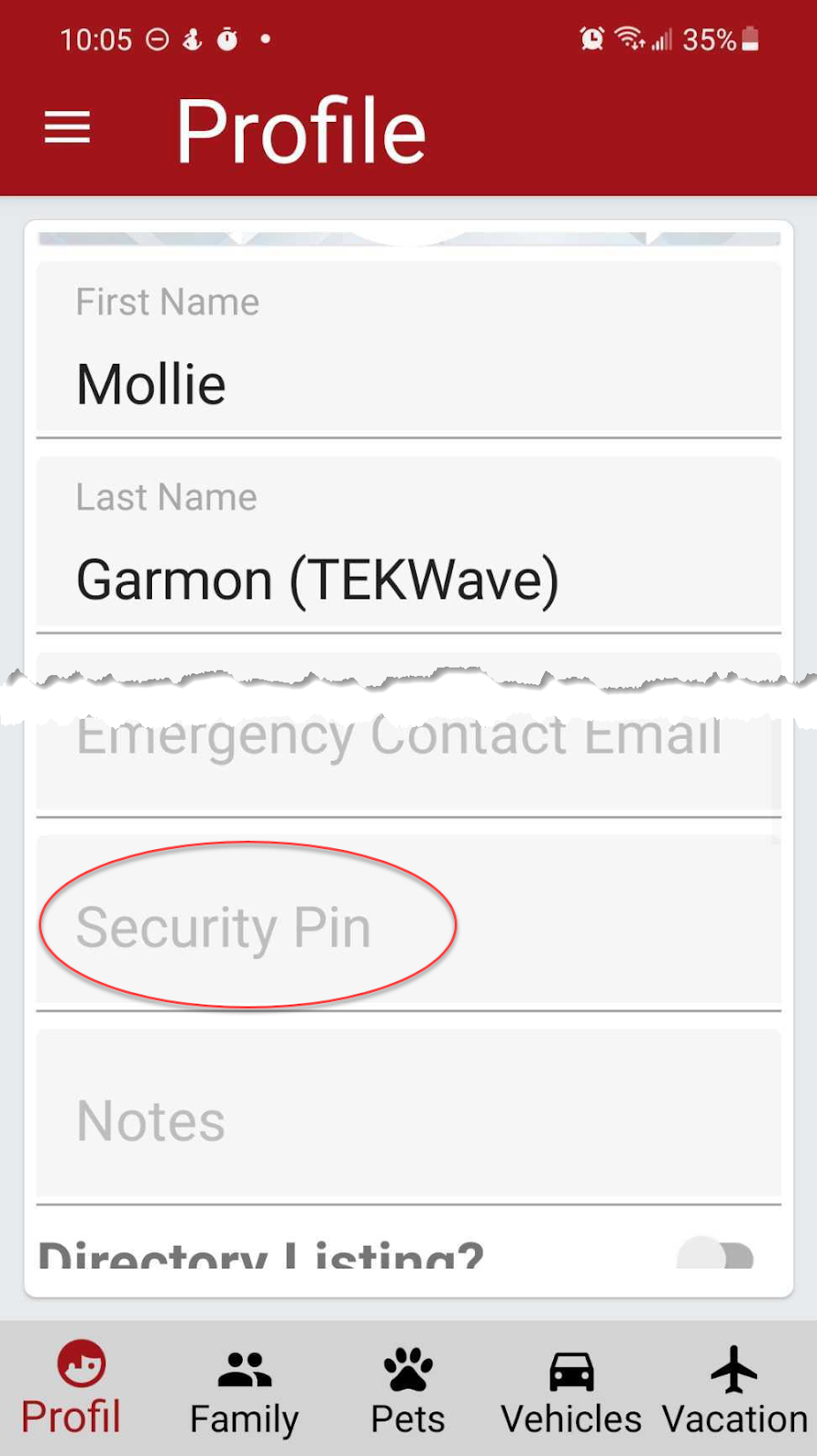 Scroll down

Tap UPDATE
From a computer
Access the portal:

https://webapp.tekcontrol-site.com/

Enter username and Password

Click Sign In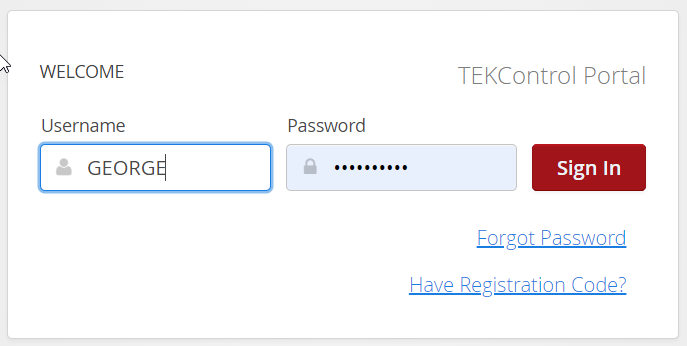 Click the sprocket or gear icon at the top right corner

Click Profile Settings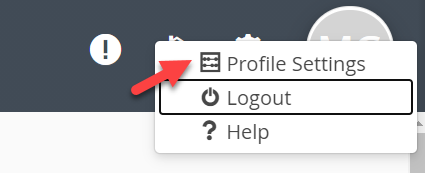 Enter a Secure 4-digit PIN in the Security Pin field

This PIN number cannot start with a 0

Click Save

Click Address/Contact

Verify the phone numbers you will be calling from are correct

Update if needed

Click Save