How To - Speed detection/citations
Please see the following information regarding the automated citation process for drivers who exceed the speed limit. If the driver is a registered host or visitor, a citation is automatically generated and sent to them via email. As this process is automated, there is no need for manual distribution of the citation to residents. However, if you wish to review the citation that was sent, you can access it through our reports using the citation ID on the portal (as shown in the image below).


Please note that we are currently in the development cycle of a feature that will allow users to directly access the citation from the citation page, instead of relying on our reports.
You can manage your BOLO list by going to the General Administration page and scrolling to the bottom(Shown Below)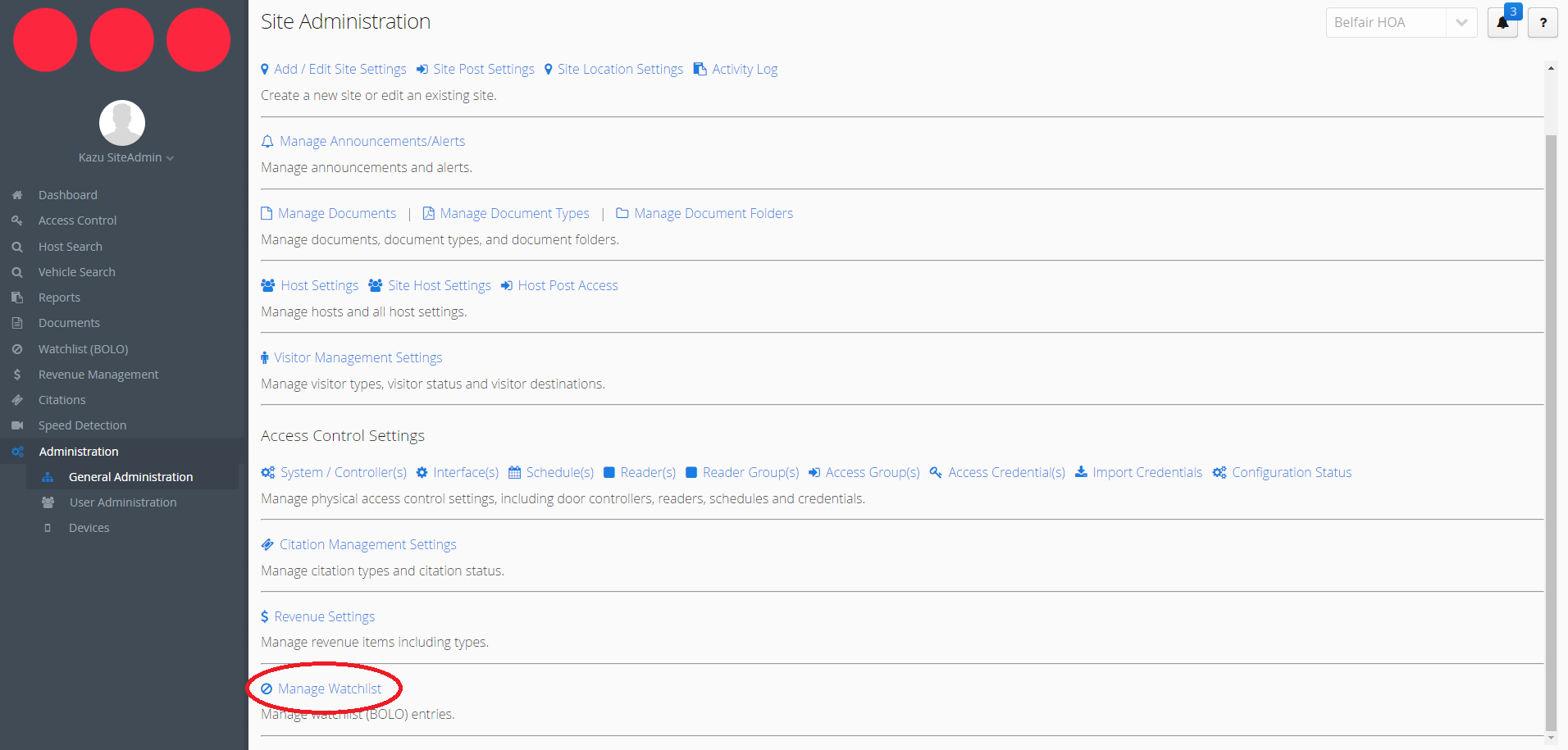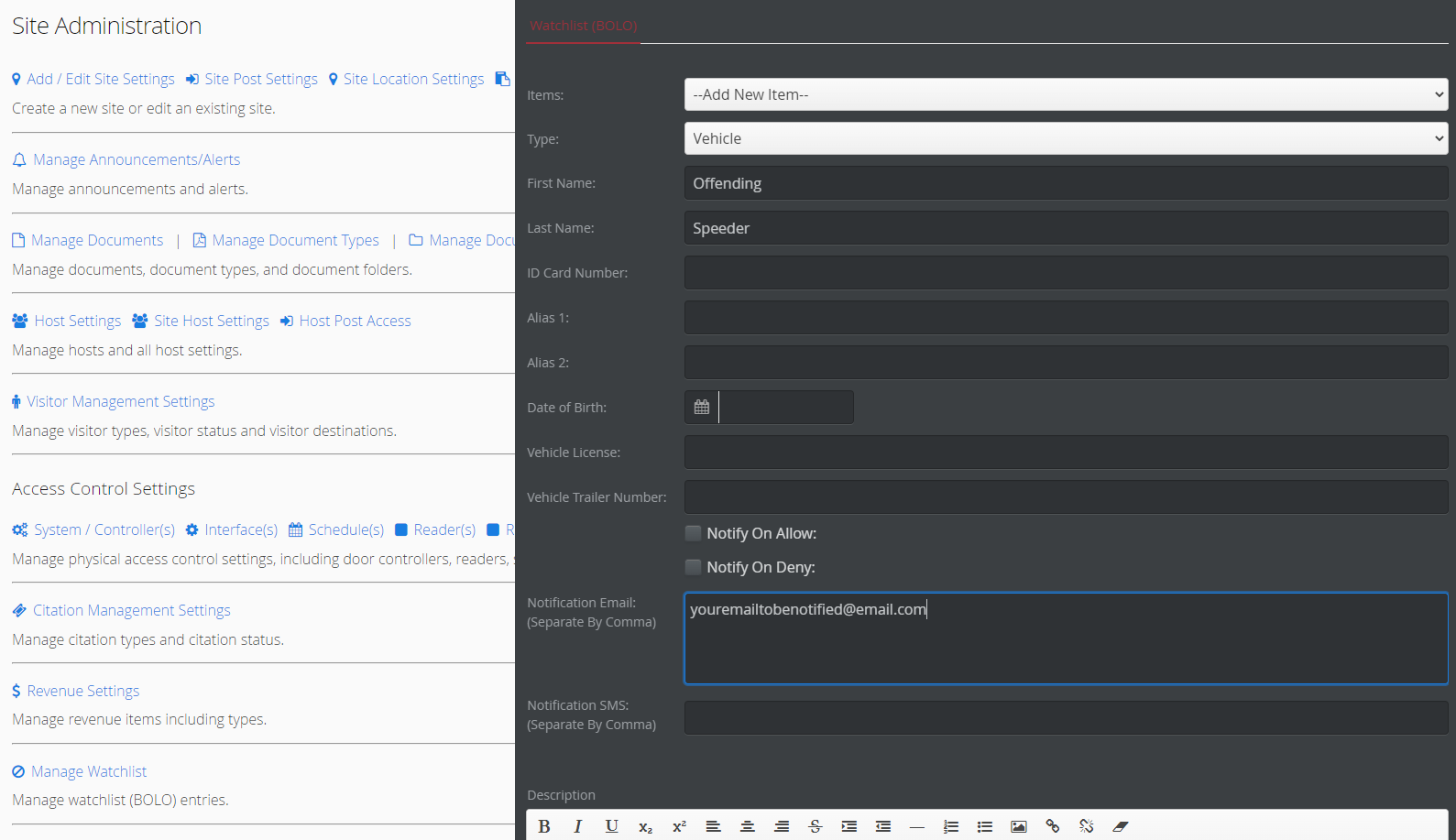 You can add email notifications and text message notifications on admit/deny. If you wish for multiple recipients, just add a comma to separate(EX: john@email.com, jim@email.com, sally@email.com)